OPTOMETRIST AND TEAM
YOUR MARYLAND OPTOMETRIST AND TEAM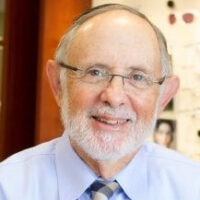 Dr. Mayer J. Teles, O.D. Optometrist
Dr. Mayer Teles has over 30 years of experience in primary family vision care. His interest is in quality patient care for all ages. He has successfully fit virtually every kind of contact lens available. At present, his practice utilizes high technology equipment for the assessment and treatment of both vision and eye health issues. Patient education and taking the time to communicate with patients is as important as the exam itself. Dr. Teles is licensed with the highest level of certification in the state of Maryland.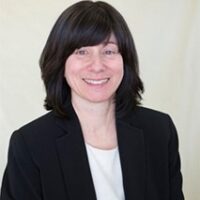 Dr. Debra Frenkel, O.D. Optometrist, Vision Therapist
With over two decades of experience, developmental optometrist Dr. Debra Frenkel specializes in providing vision evaluations and individualized vision therapy programs to optimize visual function leading to increased performance in daily living, school, and work. Dr. Frenkel is a graduate of the State University of New York School of Optometry. During her residency at the Illinois College of Optometry, she concentrated on pediatrics, infants clinic, and working with adults and children with decreased visual acuities and legal blindness.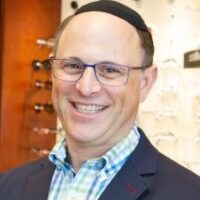 Marc Teles, ABO, Optician
Marc has over 20 years of experience as a dispensing and lens finishing Optician. Proper frame selection for fashion, comfort, and lens type for individual needs are as important as the eyeglass prescription itself. Personalized service and follow up which add up to patient happiness are one of the reasons Looking Glass Optical enjoys such a high rate of patient referrals.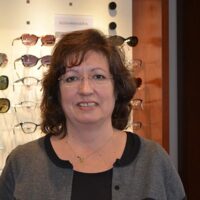 Karen Hill, Insurance Specialist
Karen has years of experience in insurance billing both for vision and eye health issues. Karen is exceptionally proficient in handling complex insurance issues such as verifying both vision and health insurance benefits. She has experience in following up with your insurance company when they are less than efficient with their benefits!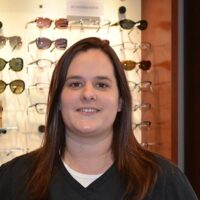 Chrissy Kiessling , CLS (Contact Lens Specialist)
Chrissy is a wonderful assistant who specializes in contacts. She is experienced in fitting contact lenses for our customers to guarantee comfort. This includes disposable, bifocal, toric, and all other contact lenses. At Looking Glass Optical, customer service is just as important to us as your vision health.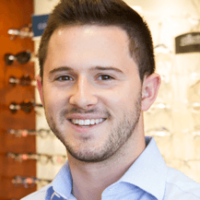 Ben Teles, Social Media Marketing Manager
Ben is an experienced Social Media Marketing Manager with a demonstrated history of working in the sports media, medical practice, and retail industry. If you want to be featured on our Social Media accounts, send him an email!